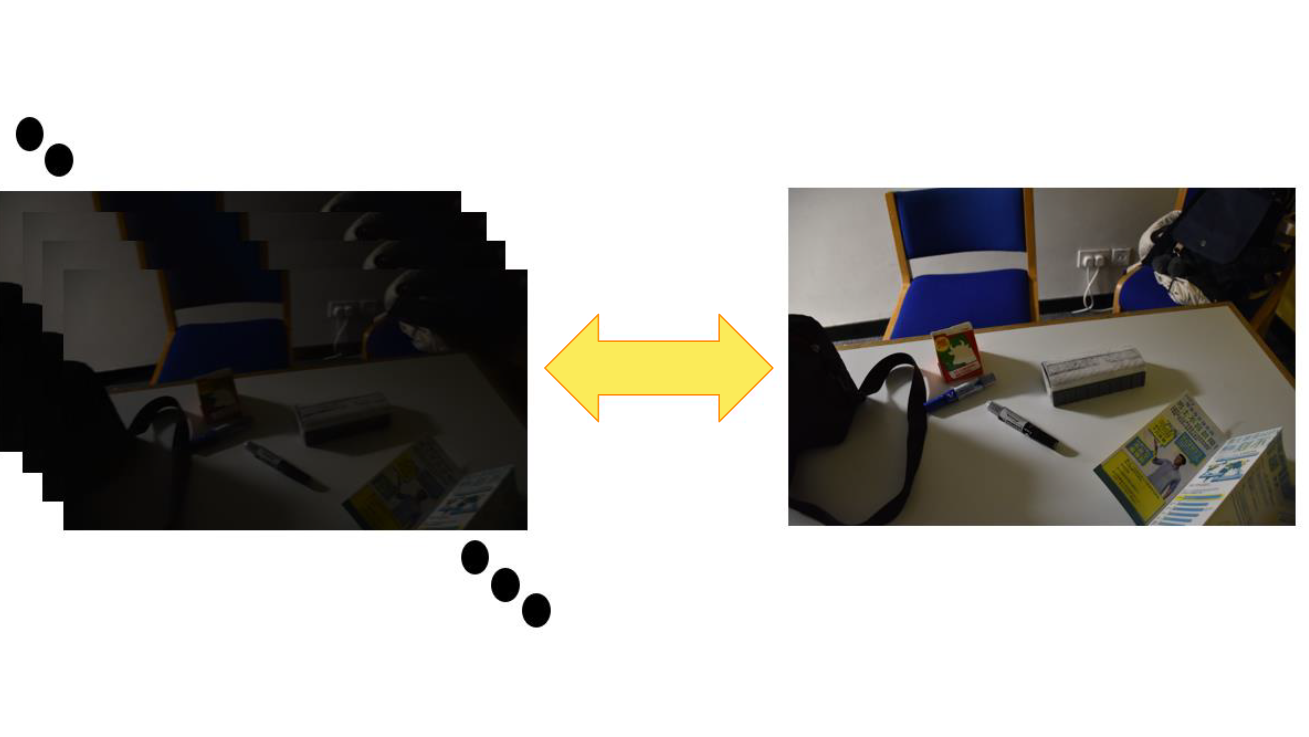 Low-Light Video Enhancement Using Deep Learning
Final Year Project in HKUST  Aug 2019 - May 2020
Advised by Professor CHEN Qifeng
×

This project explored possibilities of reducing noises and motion blurs in low-light RGB video frames using deep learning. Our contributions are three-folds:
▸ A novel approach to collect data of dark and blurry video frames with corresponding bright and sharp ground-truth images. Video frames are collected in video mode with short exposure time while ground-truth images are collected in image mode with long exposure time.
▸ An end-to-end fully convolutional network pipeline with a fine-tuning strategy for low-light video enhancement.
▸ Experiments show that, on the newly-collected dataset, our proposed pipeline outperforms previous video enhancement methods in terms of both numerical evaluation metrics and human perceptual evaluation.